Corporate Social Responsiblity
CORPORATE SOCIAL RESPONSIBLITY
ELF strives to do business in a way that benefits people on a social, environmental and economic level. We strongly believe that to build an efficient business and attract a skilled workforce, we need to protect the health and wellbeing of our community and the environment we live in.
Compliance
Here at ELF, our stakeholder's satisfaction always has been, and continues to be, the number one priority. We strive to be the best at all we do, learn from our mistakes, and most importantly, keep moving forward. As with anything in life, success begins on the inside. This is why we work effortlessly to maintain and nurture a workplace that is safe and supportive for all. We take our position in society very seriously, working continuously to maintain our spot as one of the leaders in jewelry manufacturing throughout Thailand.
Safety is our highest priority, we understand and respect every worker's right to a secure working environment. However, one can never be too prepared or cautious. This is why we possess everything needed to promptly and efficiently rectify an accident should one occur. Prevention is our primary focus, as is adhering to international standards of safety and compliance. We also have safety, environmental and risk initiatives headed by our management team.
Our valued staff members care about our customers' needs and engage in ongoing training to ensure our services constantly improve. We adhere to stringent company guidelines and standards which are reinforced regularly through proactive staff participation. Our company is subject to regular auditing by third-party firms, ensuring we are meeting expectations and keeping our promise to serve to the highest standards with regards to social compliance, the environment, health and safety.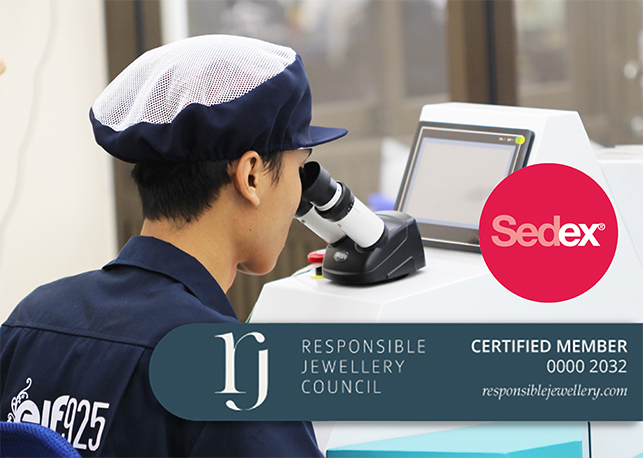 Sustainability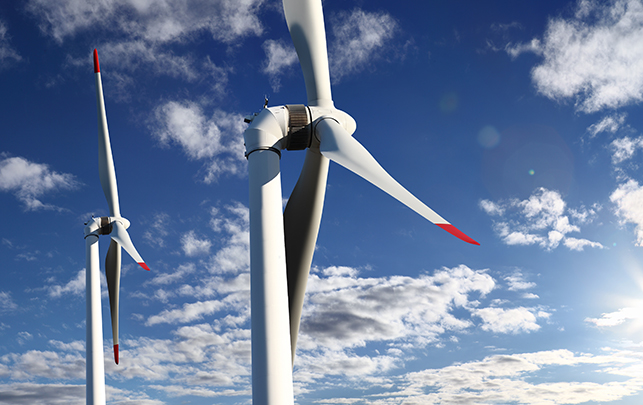 Promoting Sustainable Operation in the 21st Century
When sourcing all of the materials that go into our products we ensure that they come from suppliers that align with our own ethical business code of conduct (you can find our business code of conduct here).This means that we look for suppliers that respect their employees' human rights, do not support conflicts and are financially legitimate. In order to accomplish this, we follow both the Signet Responsible Sourcing Protocols and the Organisation for Economic Co-operation and Development's Due Diligence Procedures (you can read about our supply chain due diligence procedure here).
"Prevention is better than cure". This is why we execute ongoing testing starting from the raw materials up to the finished jewelry. Our products must not exceed certain limits of restricted substances. In order to control this, we do rigorous internal testing of our products using an X-ray fluorescence machine that can tell us the composition of the materials being tested. However, this method is not always sufficient and so to supplement our internal testing we also send samples to third party laboratories to ensure we are within the limits set by our customers. We also track KPI (Key Performance Indicators) extremely carefully, further running supplier surveys to guarantee high standards as well as the trust and satisfaction of our customer base. Ensuring reliability, quality, safety, and timely deliveries is our first priority.
ELF strives to be a responsible manufacturer at all times and aims to implement best-practices throughout the whole supply chain. As a member of the Responsible Jewellery Council (RJC – please read our RJC-policy here) we are committed to ensuring the health, safety and protection of people who come into contact with our products and business, and we require high social, environmental and human rights standards among our suppliers. Managing our obligations in relation to Conflict Minerals is a part of this corporate responsibility. Next to strict supplier risk assessments ELF sticks to the Conflict Mineral Sourcing Policy which prevents the abuse of labour in sourcing countries. As a globally exporting business we are aware of importing raw materials from non-conflict burdened organizations. You can read our Conflict Mineral Sourcing Policy here.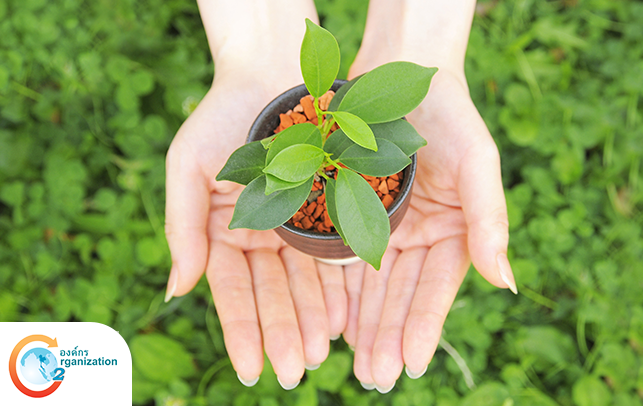 Think Green
Our factory has grown in the past years, as has our business as a whole. We believe in "thinking global", but "acting local" – doing everything in our direct power to make a difference where it matters. Sustainability and preservation are central points in our environmental strategy and efforts to minimize the negative impacts of our operations.
We understand the importance of looking at the bigger picture, working for long-term results as opposed to short term profits. Our aim is to save water, use energy wisely, minimize waste and pollution to promote a safer and healthier environment for our community. Our ongoing initiatives are formed to motivate and inspire not just the local community, but our workforce as well. Through our work to minimize carbon emissions, we have consistently maintained our carbon footprint under the Thailand Greenhouse Gas Management Organization guidelines. Click here to view a copy of our certificate.
Continuous internal training further encourages the maintenance of our culture. As a company, we have responsibilities – and we do not take these lightly. We continue to do business in a way that benefits society, the economy and the environment. We always have, and always will, adhere to our foundations; paving the way to a future that's greener, safer, and more sustainable for all.
Annual Report 2019 – 2020 (published on May 1st, 2020)
You can read the annual report on our responsible business practices here.
Grievance Procedure
Our grievance procedure is outlined here. If you would like to submit a grievance to us you can do it either by email to the contacts mentioned in the procedure or via our online form. If you would like to remain anonymous just write "Anonymous" in the name field and anonymous@elf925.com in the field for the email-address.
Human Rights Policy
Our Human Rights Policy can be found here.