Corporate Social Responsiblity
CORPORATE SOCIAL RESPONSIBLITY
At ELF925, we're driven by our ambition to help our community on an economic, environmental, and social level.
Our corporate social responsibility policy lays out our goals and plans on how to become Thailand's best sustainable jewelry company by following responsible jewelry manufacturing practices. The health and well-being of our staff is always our number one priority.
Compliance
At ELF925, we strive to do everything we can to deliver the highest level of stakeholder satisfaction. With above-average salaries, comfortable working conditions, and paid vacation entitlements, our leadership team does everything possible to nurture staff development. Our goal is to create a safe and comfortable workspace that allows our team to fulfill their potential and continue to produce high-quality, affordable, and safe sterling silver jewelry.
We're constantly evolving to offer the latest in responsible jewelry manufacturing using sustainable materials. Safety is one of the top priorities in every step of the manufacturing process.
Prevention is the focus of our strategy as we adhere to international and national safety standards and regulations. Our management team also undertakes environmental and personal safety initiatives to continue to modernize our factory and manufacturing processes.
Our staff does everything they can to meet the unique needs of our customers, regularly undergoing training to stay on top of the latest innovations and manufacturing developments. ELF925 enforces strict company guidelines and standards that are strictly reinforced.
Our factory is audited by third-party independent firms several times a year to ensure we meet and exceed our own, as well as our stakeholders', expectations in terms of responsible and sustainable business practices. These regular audits cover all aspects of health & safety, environmental, social, technical, and ethical requirements and commitments.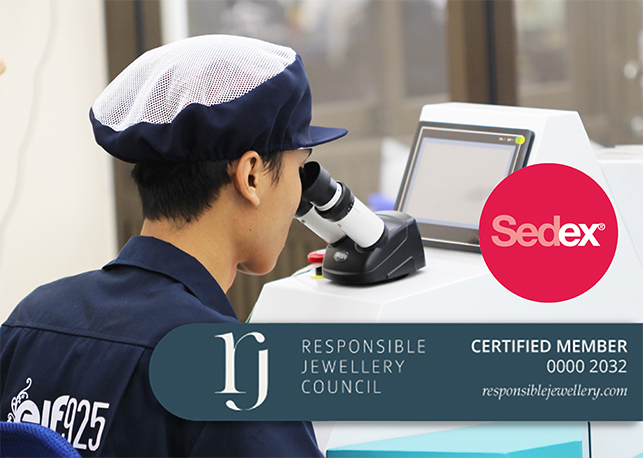 Sustainability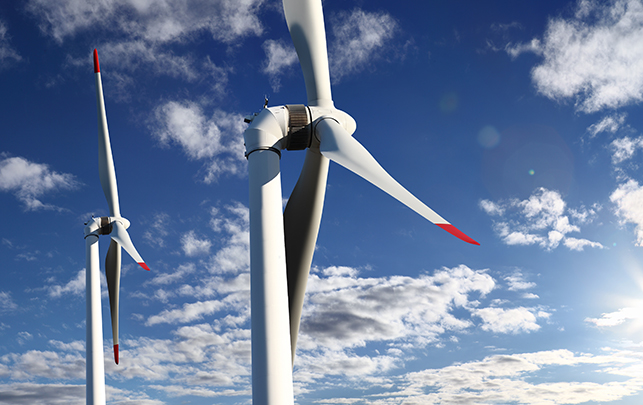 Promoting Sustainable Jewelry Manufacturing
We strive to work with partners whose practices are in line with our own code of conduct. ELF925 has built strong business relationships with suppliers who sustainably source their materials and follow our strong human rights ethos.
As part of this, we operate under the Signet Responsible Sourcing Protocols and Organization for Economic Co-Operation and Development's Due Diligence Procedures. You can find out more about our supply chain due diligence procedure here.
We operate by a belief that 'prevention is better than cure'. We're proactive in our work to promote sustainable jewelry. Our materials are rigorously tested using x-ray machines to test their composition. We also carry out sampling and testing through third-party laboratories to ensure our materials meet our quality control requirements and safety restrictions.
At ELF925, we proactively track our KPIs to ensure that every order meets our high-quality standards. Customer satisfaction is one of our top priorities, which is why we're committed to delivering our high-quality products on time and in the safest ways possible.
We're committed to implementing the latest best practices and innovation throughout every aspect of the supply chain. ELF925 is a member of the Responsible Jewelry Council. You can find out more about our RJC policy here. Our membership reflects our commitment to upholding supply chain due diligence and the highest health and safety standards.
As part of these commitments, we work hard to ensure that the materials we use are conflict-free by carrying out strict supplier risk assessments in line with the Conflict Mineral Sourcing Policy. We take these steps to avoid working with suppliers who abuse labor laws in developing countries.
ELF925 exports globally to our partners in dozens of countries, which is why we abide by the highest standards when sourcing materials. You can read our Conflict Mineral Sourcing Policy here.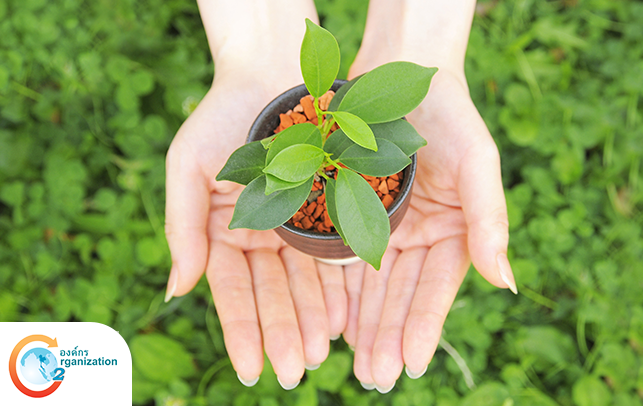 Going Green
Responsible jewelry manufacturing is one of our key pillars as a sustainable jewelry company. As ELF925 has evolved with time, we've stayed true to our ethos of "thinking global, acting local". Our environmental strategy revolves around sustainability and preservation as we act to reduce our carbon footprint and minimize our impact on the world around us.
As a sustainable jewelry brand, we understand the need to look at the big picture. We're constantly looking for ways to become greener. Our environmental policy includes minimizing our waste and pollution output. In doing so, we have installed solar panels to reduce energy consumption and implemented various measures to reduce our single-use plastic waste heavily.
We have ongoing initiatives to evolve ELF925 into the best and most sustainable jewelry manufacturing company in Thailand. Our manufacturing processes are carried out in line with guidelines from the Thailand Greenhouse Gas Management Organization to reduce our carbon emissions. You can view a copy of our certificate here.
Our goal is to change the jewelry industry from within and create an industry that is safer, greener, and more sustainable.
Annual Report 2021 (published January 2022)
Do you want to find out more about what we're doing to meet our corporate social responsibilities? You can read the annual report on our responsible business practices here.
Grievance Procedure
You can find view our grievance procedure here. If you wish to submit a grievance form, you can do so using the contact information in our grievance procedure or by using our online form. You can keep your grievance form anonymous by using 'anonymous' in the name field and 'anonymous@elf925.com' as your email address.
Human Rights Policy
At ELF925, we're committed to respecting and upholding the human rights of our employees. You can view our Human Rights policy here.