STERLING SILVER JEWELRY SUPPLIER & WHOLESALE JEWELRY MANUFACTURER
ELF925 is Thailand's leading sterling silver jewelry supplier. Since 1999, we've been working with some of the leading jewelry and fashion accessories stores internationally. Our high-quality 925 jewelry has earned us a reputation as one of the country's best wholesale jewelry manufacturers. Each piece goes through strict quality control measures to create affordable pieces that make sterling silver jewelry accessible to brands all over the world. Our talented team of jewelry designers creates over 100 new jewelry pieces every week, inspired by the latest trends. You can shop from over 15,000 high-quality jewelry items – including wholesale charms for bracelets and children's jewelry. We pride ourselves on offering the latest in jewelry manufacturing innovation using responsibly sourced materials that meet growing consumer demands for more ethical & sustainable jewelry. Our manufacturing meets international safety standards and regulations, creating 925 jewelry that is safe to wear and designed to last. We're proud to be a sterling silver supplier to brands of all sizes across the world. Every stage of our manufacturing process is carefully monitored to ensure quality control to create jewelry that will capture your customer's imagination. You can purchase from Thailand's leading wholesale jewelry manufacturer by purchasing directly from our wholesale silver jewelry website. Are you interested in a private label jewelry collection? Contact our friendly account managers to find out how to get started.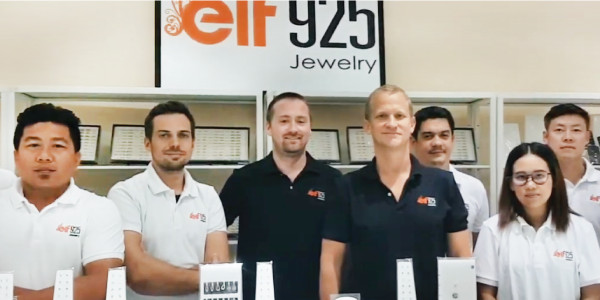 Meet Our Team
Our talented team is the reason why we're the best silver jewelry distributor in Thailand. We have over 800 employees who each are experts in their crafts, whether it's designing or manufacturing. Our core staff are all university educated with many specializing in business and engineering.

We strive to offer our community the best customer service possible as a reflection of our belief in the quality of our 925 jewelry and other products. We'll do everything we can to make your buying experience as smooth as possible.
Our Team Page

>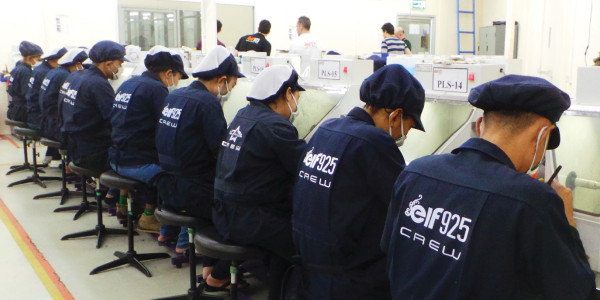 Discover Our Factory
ELF925 is a full-service sterling silver jewelry supplier and an end-to-end manufacturer. Our team oversees every step of the manufacturing process, from casting to plating and gem setting. We operate in a world-class manufacturing facility in Thailand that is over 60,000 square feet in size.

Our factory meets the highest safety standards and allows us to produce over 1.5 million pieces of high-quality jewelry each month. As ELF925 continues to grow, we're expanding our production capacity by investing in our equipment and manufacturing process.

Our Jewelry Factory

>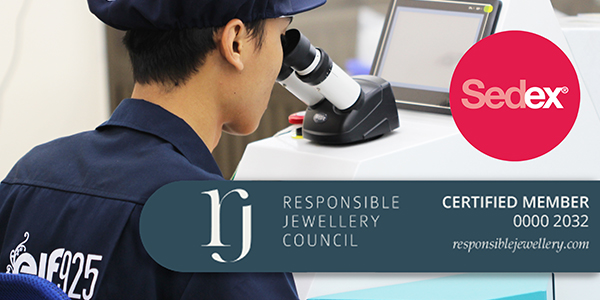 Corporate Social Responsibility
Our goal is to help our community by focusing on economic, social, and environmental issues. The safety of our workforce is at the heart of everything that we do, including the well-being of our community and the environment around our factory.

We strongly believe in our business ethos that puts our customers and workers first in every decision that we make. It's our corporate social responsibility to provide a safe work environment and to create high-quality products through the most sustainable materials available to us.
Read about our responsible jewelry manufacturing

>